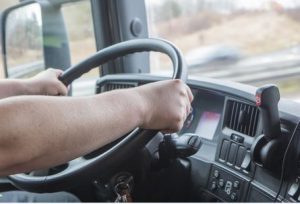 What are some tips for choosing a trucking service? When doing so, try using a single carrier instead of having multiple carriers at one time. This makes it easier to keep track of the paperwork and logistics.
Transportation Plans
In your mind, come up with the transportation plan such that you can communicate that to a potential trucking service. The more information you can supply a carrier, the better off both parties will be… indeed, offer your details to a trucking service, including lead time, territory covered, frequency of shipments, order volume(s), and payment terms. Details are of utmost importance when choosing "the right" trucking service.
Weigh Your Options
When you do receive information from a potential trucking service, evaluate what they're offering to see if it's a good fit for your needs. How would their coverage be for you? Could they offer custom options as needed? Can they meet your shipping requirements in a reliable and efficient way?
Make Sure They Can Handle Your Load
Next, don't be afraid to ask a service about their challenges. You might find out, for instance, that certain seasons are busier than others, and long-time customers might take precedence during those times of the year. Furthermore, ask if they have a "disaster plan" in place. See how well prepared they are for rush periods and any unexpected challenges or problems that might happen in the future. You might also want to review their financial health and seek out references in order to figure out if the company has a reputable and stable reputation with no chance of going under. Oftentimes, people go with companies that have been in business for quite some time and have a proven track record of success– makes sense, right?
Contact Sun Belt Heavy Haulers
Finally, consider Sun Belt Heavy Haulers for your heavy haul trucking needs. Sun Belt handles the heavy loads other companies are unable to transport. All shipments by Sun Belt are handled by Sun Belt– be assured that no broker loads or outside contractors are involved. Truck/trailer combos from 5 to 13 axles are driven by experienced drivers who know how to handle heavy loads. Covering all 48 contiguous states, Sun Belt offers competitive rates and $2 million insurance for all cargo shipped. Should you have any specific questions, contact Sun Belt today at 601-835-7408.